When does your plane journey begin? When you check in? Once you've passed security? After you've settled in to your seat and the aircraft doors have closed?
For today's travellers, "expectations are now set by their non-travel experiences. They want flexible solutions with a simple-click experience," says Nawal Taneja, an airline business strategist with more than five decades of experience in the industry. The result is an air-travel experience that is being completely transformed by digital technologies – starting way before we even consider leaving for the airport, and extending to long after we've arrived.
The airline industry was one of the first to computerise its business; being an early mover in the 1970s. However, this early start has left some companies with considerable challenges today.
"Digital natives," says Professor Keith Mason, the head of the Centre for Air Transport Management at Cranfield University, "do not understand the legacy IT issues that airlines have." Digital natives do not set their expectations according to other airlines, but by the convenience, efficiency and quality of service offered by the likes of Amazon or Uber.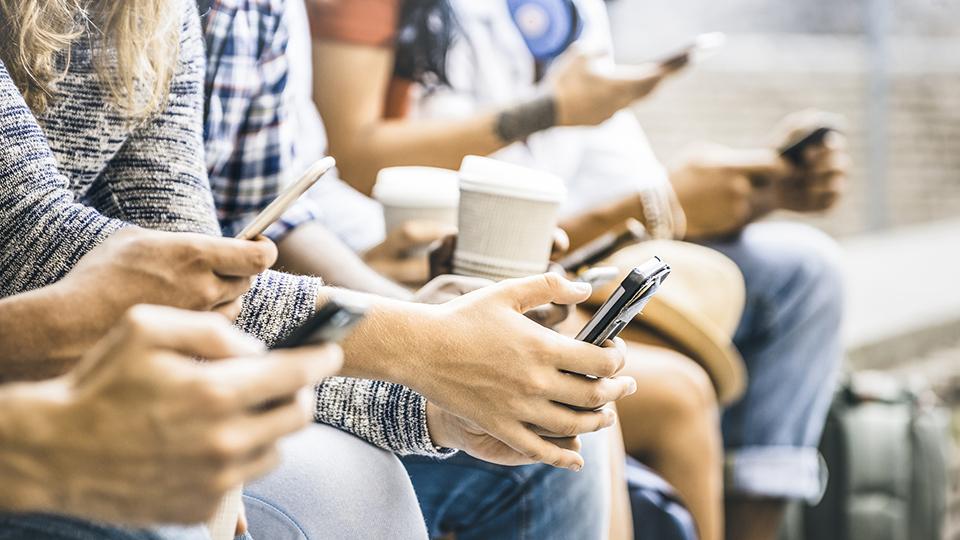 That's "especially true for Gen Z [born after 1996], which is constantly connected and where about half of them are using smartphones five hours or more every day," says Taneja.
But access to more digital services is crucial not only to Gen Z but to other travellers as well, as smartphones are now penetrating all parts of our lives. As a result, "digital engagement before and after the flight is even more important for Singapore Airlines than it was in the past," says Campbell Wilson, Senior Vice President Sales and Marketing at Singapore Airlines. Customers expect that their carrier is always "digitally available" and makes them "the right offer at the right time". This extends beyond just flight and flight-related services on the airline's website or app. For instance, KrisPay, Singapore Airlines' blockchain-powered digital wallet, will soon inform users about special offers to redeem their frequent flyer miles when they are near participating retailers.
The SingaporeAir mobile app is a notable example of how travel apps are rapidly evolving into all-encompassing tools for travellers, providing end-to-end support through every part of a journey – even before it even begins.
For example on Instagram – Gen Z's most popular social network – #travel is the most popular hashtag, rivalled only by #beauty. Often it's here where the idea to travel is first seeded.
Acknowledging this behaviour, Singapore Airlines has built an image recognition feature into its mobile app, allowing eager travellers to identify locations by image alone, and quickly plot a flight plan and make other travel arrangements.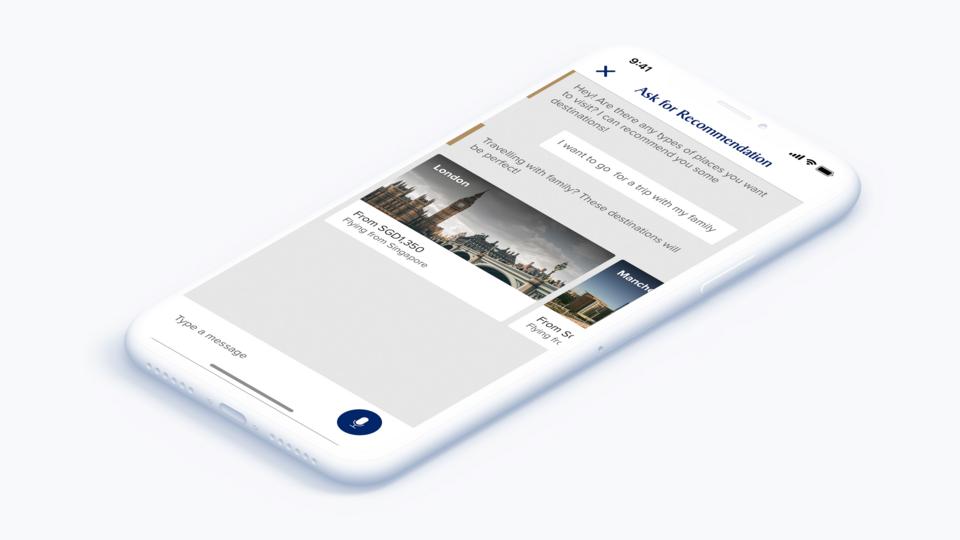 The "Capture and Discover" feature on the SingaporeAir app allows users to identify destination by image alone.
The SingaporeAir app also provides up-to-date currency information. In the future, there may be more functions, like estimating the travel time to the airport, and allowing users to book a ride to take them there. This new "extended travel experience" will gradually integrate itself fully into our digital lives, says Taneja, from voice-powered digital assistants through to 360-degree images and virtual reality that will help passengers select their seats during the booking process.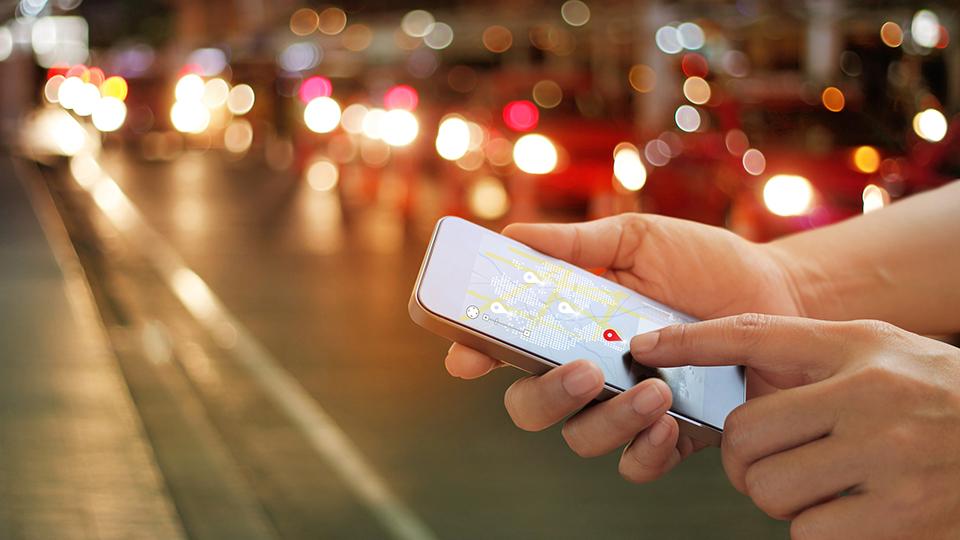 Aspects of this vision are already apparent. For example, Singapore Airlines was the first carrier in Asia to bring all its travel information to Google Home. Whereas on Facebook, the Singapore Airlines "Kris" chatbot is ready to tackle any queries that travellers may have.
"The Kris chatbot can answer and pre-empt most people's requests and queries – from flight arrivals and departures, to the meal options, baggage allowances … even the booking of a flight," says Wilson.
Some airline mobile apps, such as the SingaporeAir app on Apple's iOS, now even include an augmented reality (AR) option, which allows travellers to check whether their luggage is the right specifications to bring on board using their smartphone.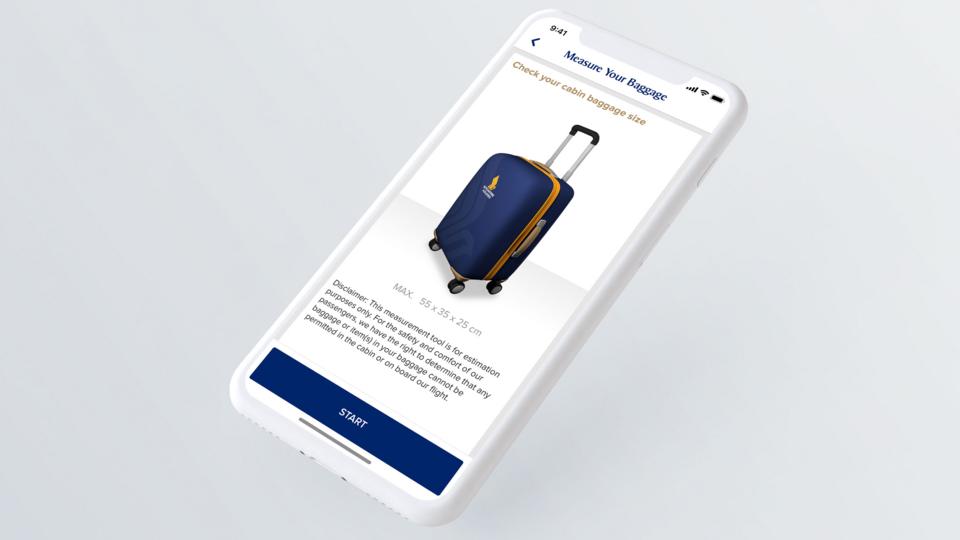 The SingaporeAir app allows users to check if their luggage meets the size specification that is allowed on board using augmented reality.
The digital air travel experience continues at the airport, where "travellers want a much better experience on the day of travel", whether that's "reducing the number and length of queues or navigating through the airports," says Taneja.
The International Air Transport Association (IATA) is co-ordinating the Fast Travel Initiative to set standards of how to deliver digital convenience before take-off. Using a combination of biometrics, wearable technology and digital devices, IATA hopes to make airports paperless, fast, intuitive and – for those who prefer it that way – self-service.
Airlines are already making some of this possible, through mobile boarding passes and in some cases, integrating Google Pay and Apple Pay into their app to make payments more convenient.
Then when travellers touch down in a foreign country or an unusual environment, travel apps can ensure that leaving the airport does not feel like a hard landing.
For example, the SingaporeAir app has a real-time translation function – using text or audio input – meaning that getting lost in translation is a thing of the past.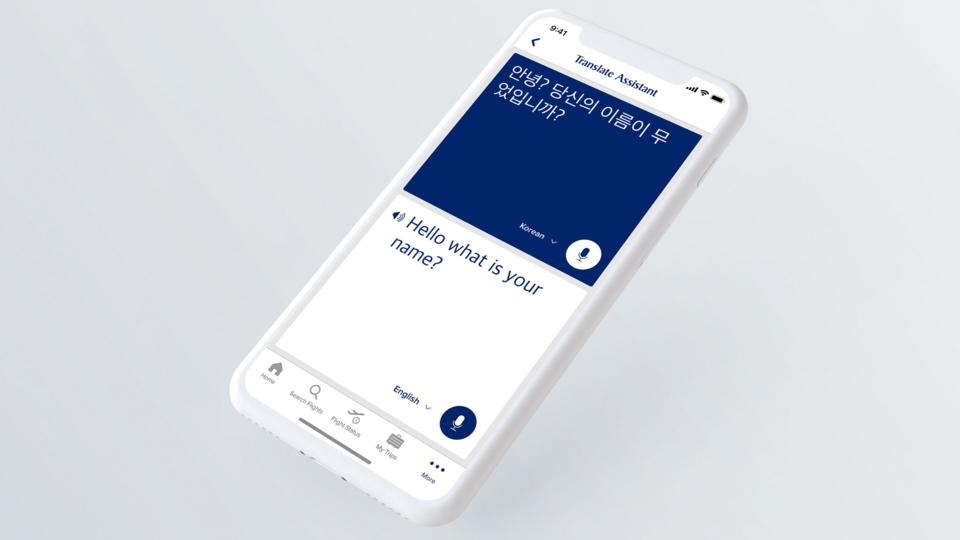 The translation function on the SingaporeAir app
The opportunities of providing a better digital experience upon arrival "are really limitless" says Wilson – starting with the integration of local ride-hailing services all the way to AR functionality to help people quickly navigate around the airport. Anybody who's ever had to catch a connecting flight with little time to spare can attest to the value of such a service.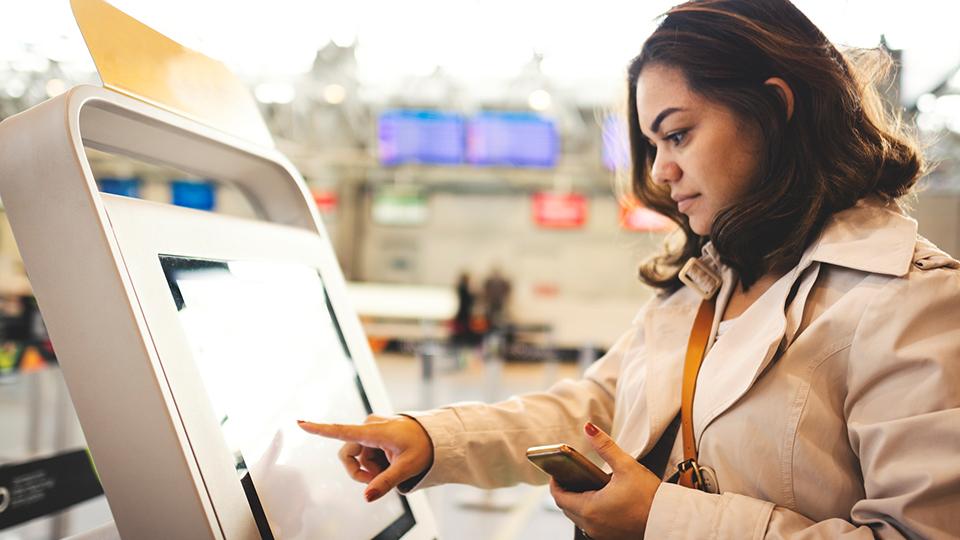 For travellers, the digital experience offered by airlines is rapidly becoming a key differentiator for choosing their carrier. While travellers primarily use apps for convenience, digital touchpoints can also prove vital when things go wrong: say if a flight is early or late, and travellers need to adjust their schedule.
In the future, says Mason, apps should be able to automatically secure hotels and onward transport for travellers. Travel apps will also increasingly handle payments – like KrisPay – as apps evolve to offer greater convenience to travellers.
Digital technology can also help with more mundane problems, like jet lag. There is now a range of smartphone apps that claim to help passengers on long-distance flights adjust their body clock and minimise jet lag.
While providing a wide range of services via their apps will give airlines a "competitive edge," says Taneja, they must not forget one vital ingredient for the travel experience: "the human touch. To understand the feeling of travellers and respond to their needs; it could lead to greater loyalty for an airline."
All Rights Reserved for BBC