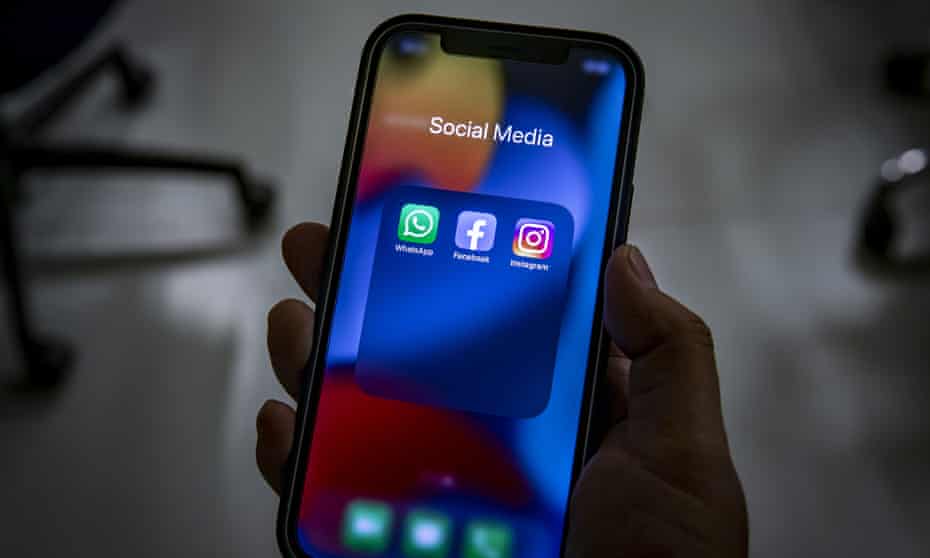 Firm says decision is in response to growing concerns over software that identifies users in photos and videos
Facebook will delete the "faceprints" of more than a billion people after announcing that it is shutting down its facial recognition system due to the "many concerns" about using the technology.
The social media network has been under political, legal and regulatory pressure over its use of the software, which automatically identifies users in photos and videos – and let's them know if a fellow user has posted a photo or video with them in it – if they have opted in to the feature. In a statement, Facebook's parent company, Meta, said it would shut down facial recognition on the platform over the coming weeks and delete 1 billion facial recognition templates.
Meta's vice-president of artificial intelligence, Jerome Pesenti, said the technology had helped visually impaired and blind users identify their friends in images and can help prevent fraud and impersonation. But Pesenti said the advantages needed to be weighed against "growing concerns about the use of this technology as a whole".
"There are many concerns about the place of facial recognition technology in society, and regulators are still in the process of providing a clear set of rules governing its use," he said. "Amid this ongoing uncertainty, we believe that limiting the use of facial recognition to a narrow set of use cases is appropriate."
If users have opted into the face recognition setting, the faceprint used to identify them will be deleted. If that face recognition setting is turned off, Meta said there is no faceprint to delete. Pesenti said Facebook will encourage users to tag posts manually.
In 2020, Facebook's parent company paid $650m (£477m) to settle a US class action lawsuit brought by users who claimed the firm had created and stored scans of their faces without permission. Complaints had also been filed with the US competition regulator and in 2012 a Facebook application to introduce facial recognition in the EU had to be withdrawn because no provision had been made to gain user consent.
Pesenti added that the decision reflected a "company-wide" move away from facial recognition technology. Meta also owns the Instagram photo-sharing app and the WhatsApp messaging service, with 2.8 billion people using the company's platforms, including 1.9 billion for Facebook. Last week the parent company rebranded itself from Facebook in recognition of a new focus on the metaverse, a concept where the physical and digital worlds combine to allow people to lead their professional and social lives virtually, via digital representation of themselves – or avatars.
The rebranding and the facial recognition moves come as Meta has been rocked by a series of revelations from whistleblower Frances Haugen. The former employee has released tens of thousands of internal documents, and given testimonies to politicians in Westminster and Washington, which exposed Meta's failure to keep some users safe and contain the spread of misinformation.
In the wake of the Haugen revelations Meta has rowed back on one potential product launch by announcing that it has paused work on developing a version of Instagram for 10- to 12-year-olds. It has also stressed that it will develop its metaverse plans in close cooperation with regulators and legal experts. Pesenti said that if the company intended to use facial recognition technology in the future it would "continue to be public about intended use" and "how people can have control over these systems and their personal data."
… as you're joining us today from the UAE, we have a small favour to ask. Tens of millions have placed their trust in the Guardian's high-impact journalism since we started publishing 200 years ago, turning to us in moments of crisis, uncertainty, solidarity and hope. More than 1.5 million readers, from 180 countries, have recently taken the step to support us financially – keeping us open to all, and fiercely independent.
With no shareholders or billionaire owner, we can set our own agenda and provide trustworthy journalism that's free from commercial and political influence, offering a counterweight to the spread of misinformation. When it's never mattered more, we can investigate and challenge without fear or favour.
Unlike many others, Guardian journalism is available for everyone to read, regardless of what they can afford to pay. We do this because we believe in information equality. Greater numbers of people can keep track of global events, understand their impact on people and communities, and become inspired to take meaningful action.
We aim to offer readers a comprehensive, international perspective on critical events shaping our world – from the Black Lives Matter movement, to the new American administration, Brexit, and the world's slow emergence from a global pandemic. We are committed to upholding our reputation for urgent, powerful reporting on the climate emergency, and made the decision to reject advertising from fossil fuel companies, divest from the oil and gas industries, and set a course to achieve net zero emissions by 2030.
If there were ever a time to join us, it is now. Every contribution, however big or small, powers our journalism and sustains our future.
All Rights Reserved for Dan Milmo